Castle Creamery is a fantastic artisan ice cream shop in the heart of Knaresborough. Offering over 20 different flavours of ice cream from Vanilla to Jamaican Rum and Raisin with a fabulous range of cones, this really is the place to shop for luxury ice creams at any time of the year.
Opening hours 12pm-5pm every day but may change due to poor weather.
12 Castle Courtyard, Knaresborough. HG5 8AR.
Harriets is an independent Yorkshire based ladies fashion shop, stocking both designer brands and high street ladies clothing, accessories and shoes. They offer exceptional value for money and with new stock each week, they really are the place to go in Knaresborough for the latest trends and fashions.
11 Market Place, Knaresborough. HG5 8AL. Tel 01423 863375.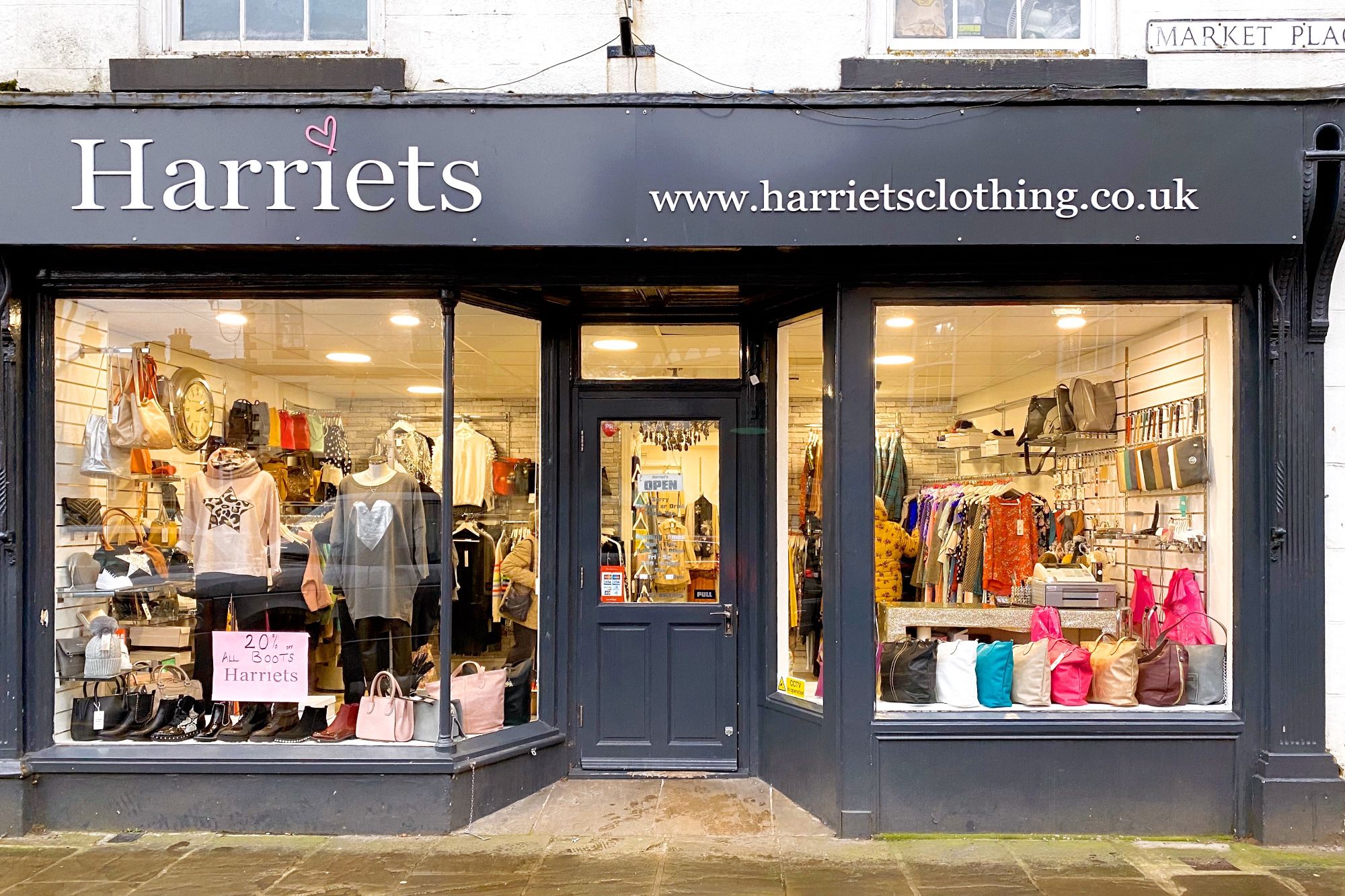 The Wine Shop was established in 2010 by Neil Leonard who has over 30 years experience in the off trade. The Wine Shop can offer stock at prices to compete with supermarkets & other licenced suppliers. The shop features over 300 different types of wine, over 70 different whiskies and a huge selection of spirits and liquers. The Wine Shop is also a supplier of local restaurants, bars, corporate events & holiday sites with no order too small or too large.
18 Market Place, Knaresborough. HG5 8AG. Tel: 01423 869940.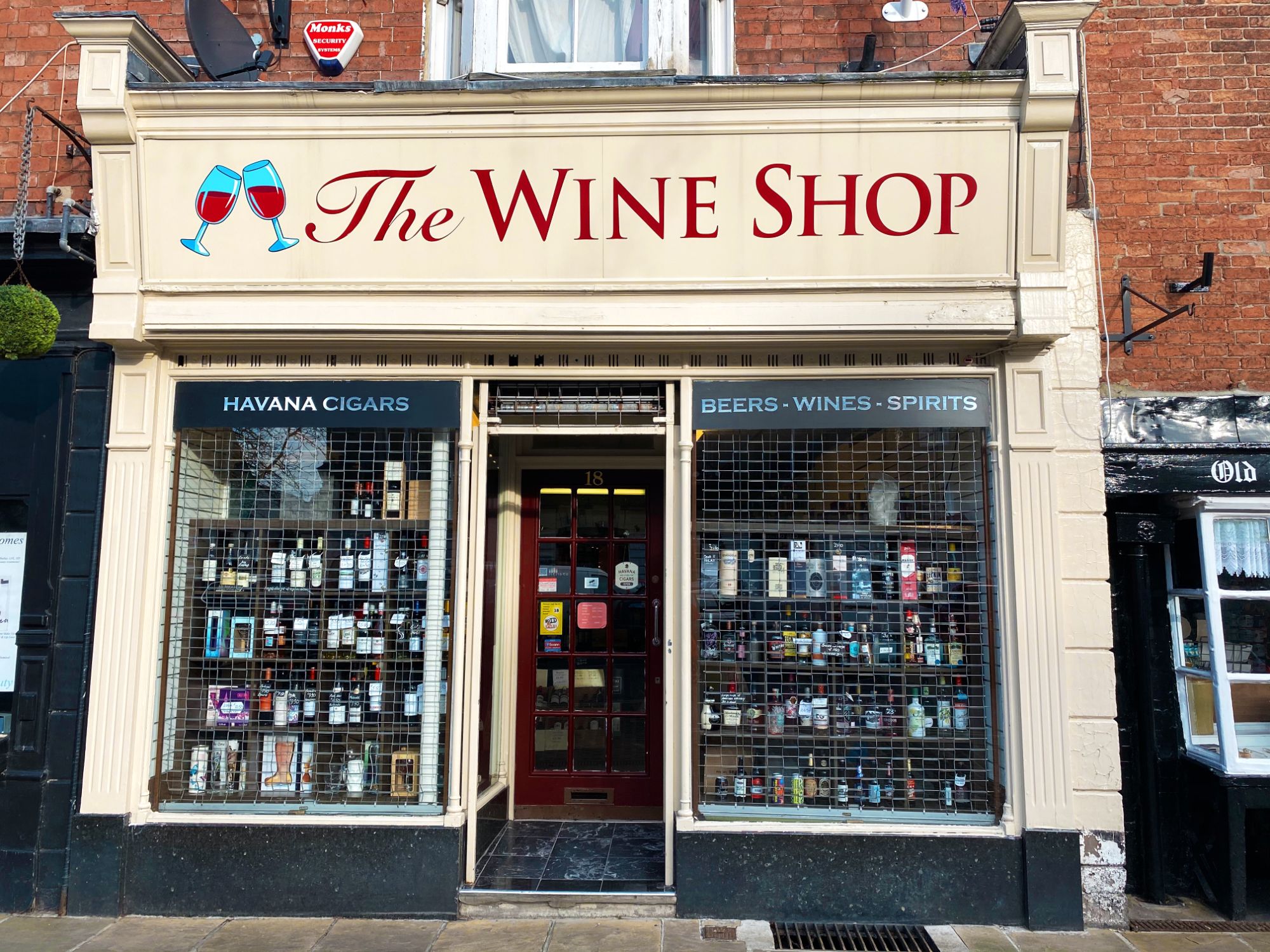 Ruebury Flowers is an independent florist selling a wide selection of top quality flowers. Tracey, the friendly and extremely talented owner takes great pride in creating stunning arrangments for all occasions. So, for all your personal flower needs - weddings, funerals, birthdays, new baby, anniversaries or just to say thank you, why not give Tracey a call to discuss your requirements.
2 Market Place, Knaresborough. HG5 8AG. Tel: 07759 081356.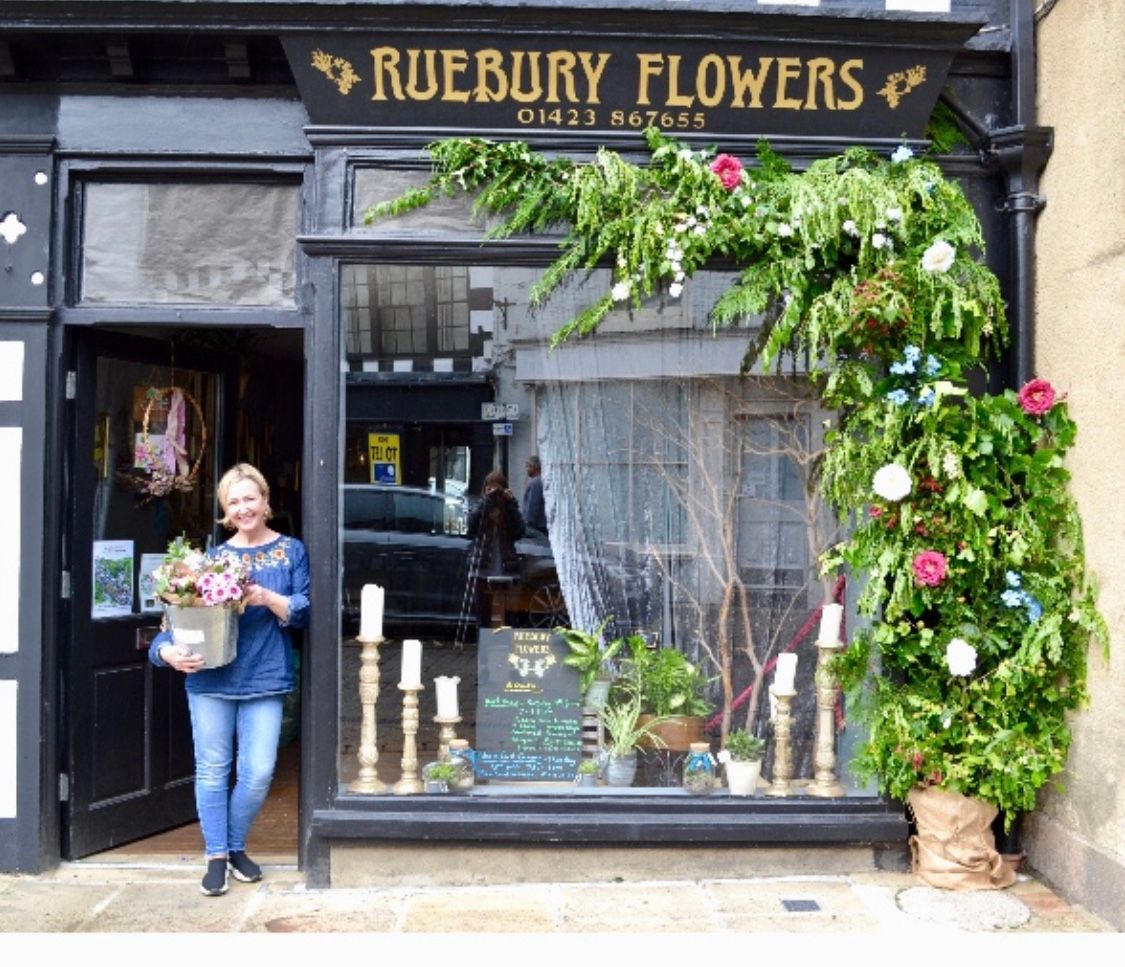 Pedalheads is a friendly, independent bike shop, run by a bike loving family with customer service at the heart of everything they do. As the only bike shop in Knaresborough, they offer a wide range of bicycle services, accessories and products. They also sell and service mountain, road and children's bikes and they also stock parts, accessories and clothing. As keen cyclists themselves, they really understand the needs of a cyclist, whether you are a beginner or a more experienced cyclist.
Cheapside. Knaresborough. HG5 8AX. Tel: 01423 866163.
Email: [email protected]
Pictur-esque Cards / Gifts / Wall Art
Offering a range of greeting cards, Yorkshire calendars, wall art and gift vouchers, Picturesque has something for everyone, whatever the occasion. Charlotte Gale, renowned and talented photographer based in Knaresborough produces stunning work, which is then created into beautiful cards and other art forms.
Why not visit the website and have a look at Charlotte's amazing work.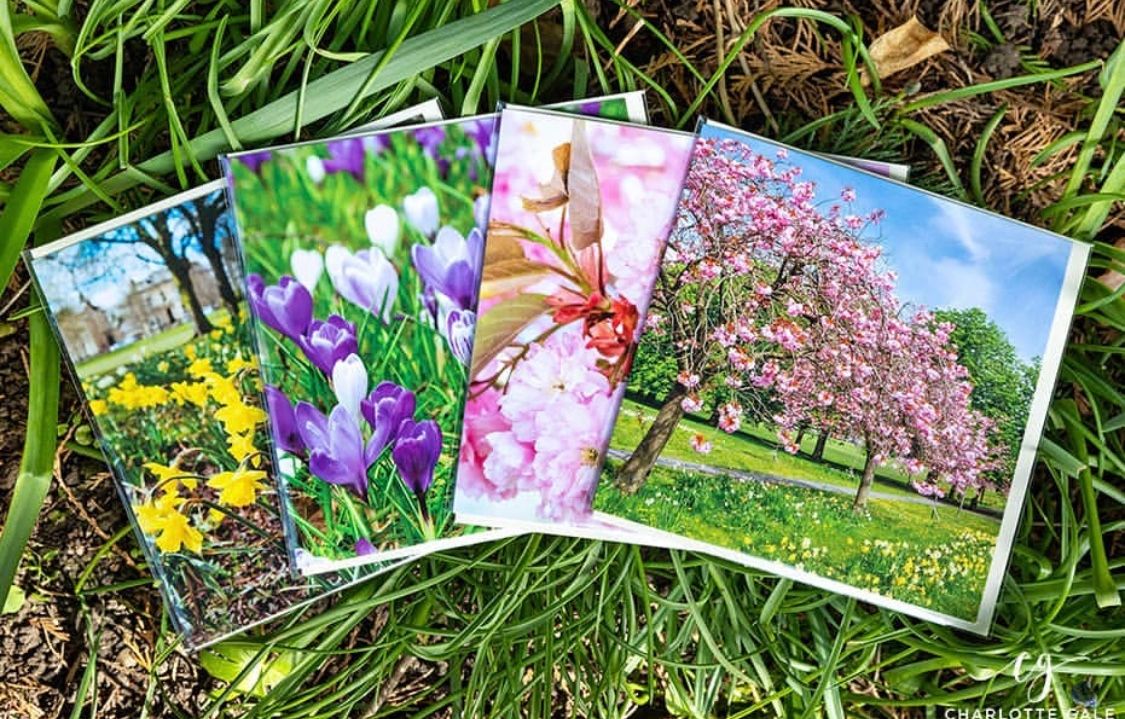 Donkeys Years is a fantastic antique shop set in the heart of historic Knaresborough. The shop houses a vasy array of curios, jewellery, decorative arts, silver, textiles and other fabulous finds.
This is a true treasure trove where you can spend time gazing at the fabulous items for sale and maybe purchasing a special something for yourself.
Dog friendly too! There is also a lovely cafe upstairs with homebaked goodies and lovely coffee.
9 Silver Street. HG5 8AJ. Tel: 01423 869564.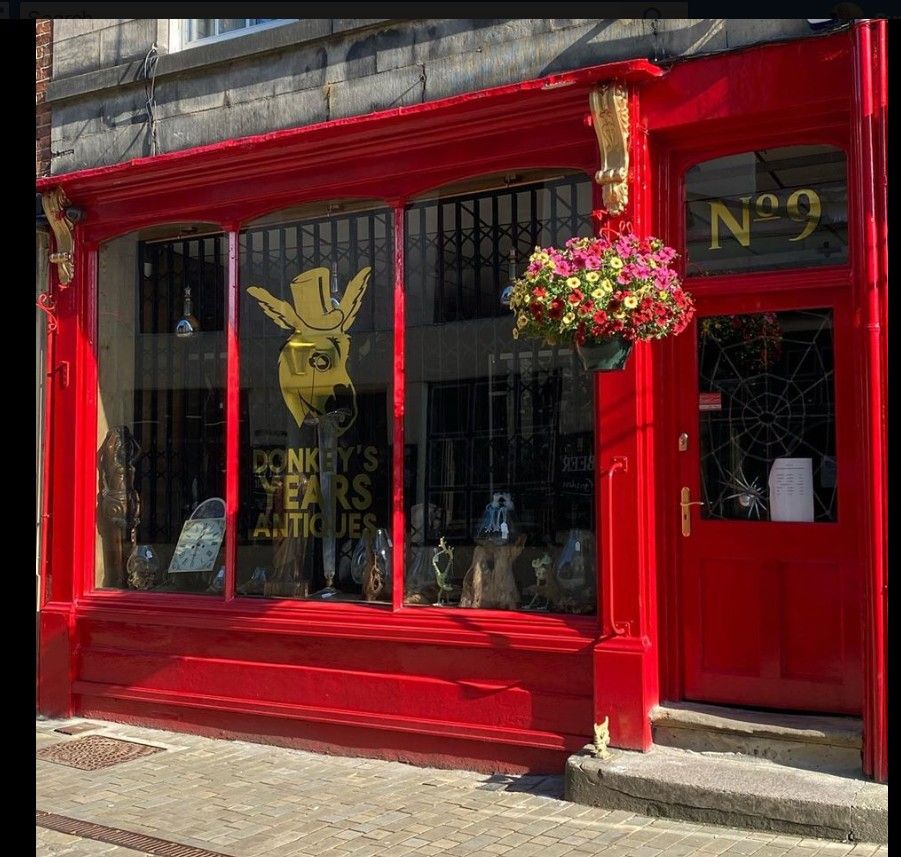 This unique gift shop and treatment room is located in a beautiful historic building in Knaresborough. The gift shop sells everything from vintage style tea dresses to crystals and natural skin care. Holistic treatments which include Reiki, Chakra balancing, healing and Indian Head massage are taken in the calm and serene treatment room.
Courses and events are also offered at this relaxing venue where you can unwind and destress. A perfect place to escape.
47 High Street, HG5 0HB. Tel: 01423 797188.
Open - Mon-Fri 10am-4pm. Sat 10am-4pm.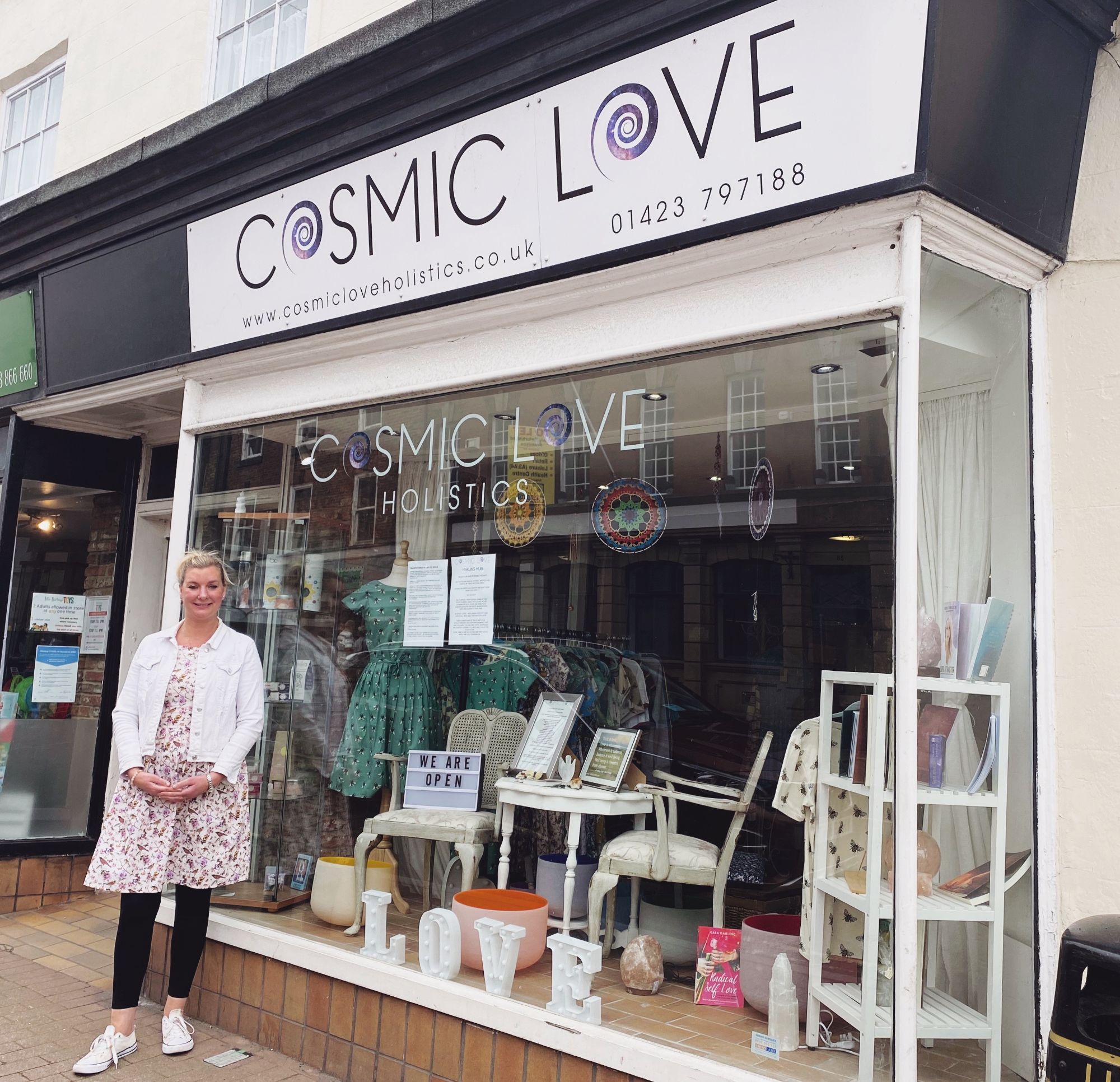 Fabulous independent shoe shop selling a wide range of ladies & gents shoes with exciting brands such as Skechers, Rieker and Ruby Shoo. The shop also stocks a fantastic selection of ladies fashion wear, bags and accessories.
With friendly, knowledgable staff and great prices this is the perfect place to shop without the stress of a busy city shop. Please pop in and have a look at their fantastic sale they have on right now.
Open - Mon-Sat 10am-4pm.
54 High Street. HG5 0EA. Tel: 07388 930985.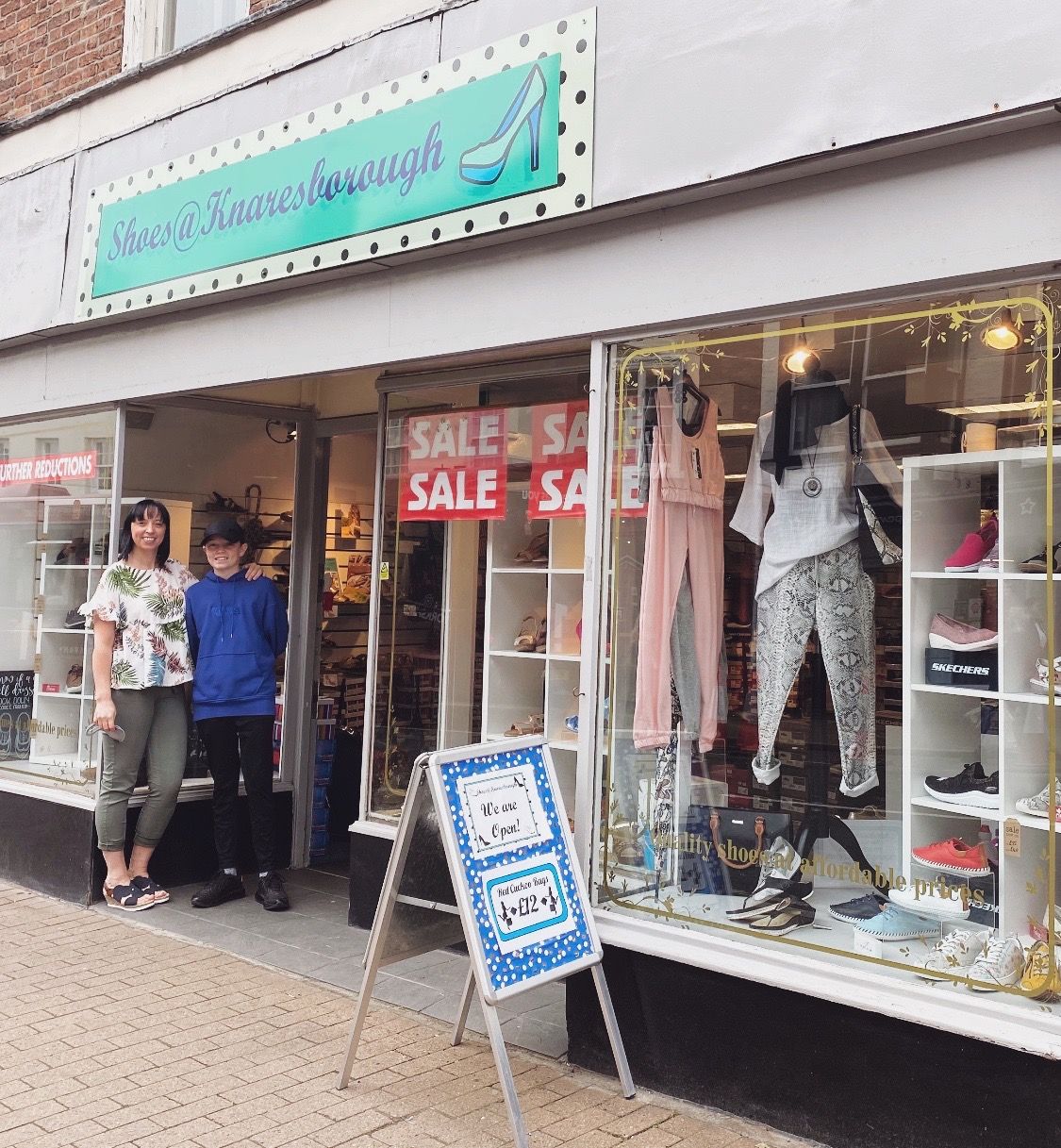 This wonderful organic food and takeaway shop is set in the heart of historic Knaresborough, selling everything from food products, fresh sandwiches, salads and homebaked sweet treats to store kitchen cupboard and household supplies to eco friendly cosmetics and other personal items.
With friendly and knowledgable service, Cave and Castle is really worth a visit so you can discover more about this Knaresborough treasure.
Open - Mon-Fri 9am-5pm. Sat 9am-4pm.
11 Castlegate. HG5 8AR. Tel: 01423 862351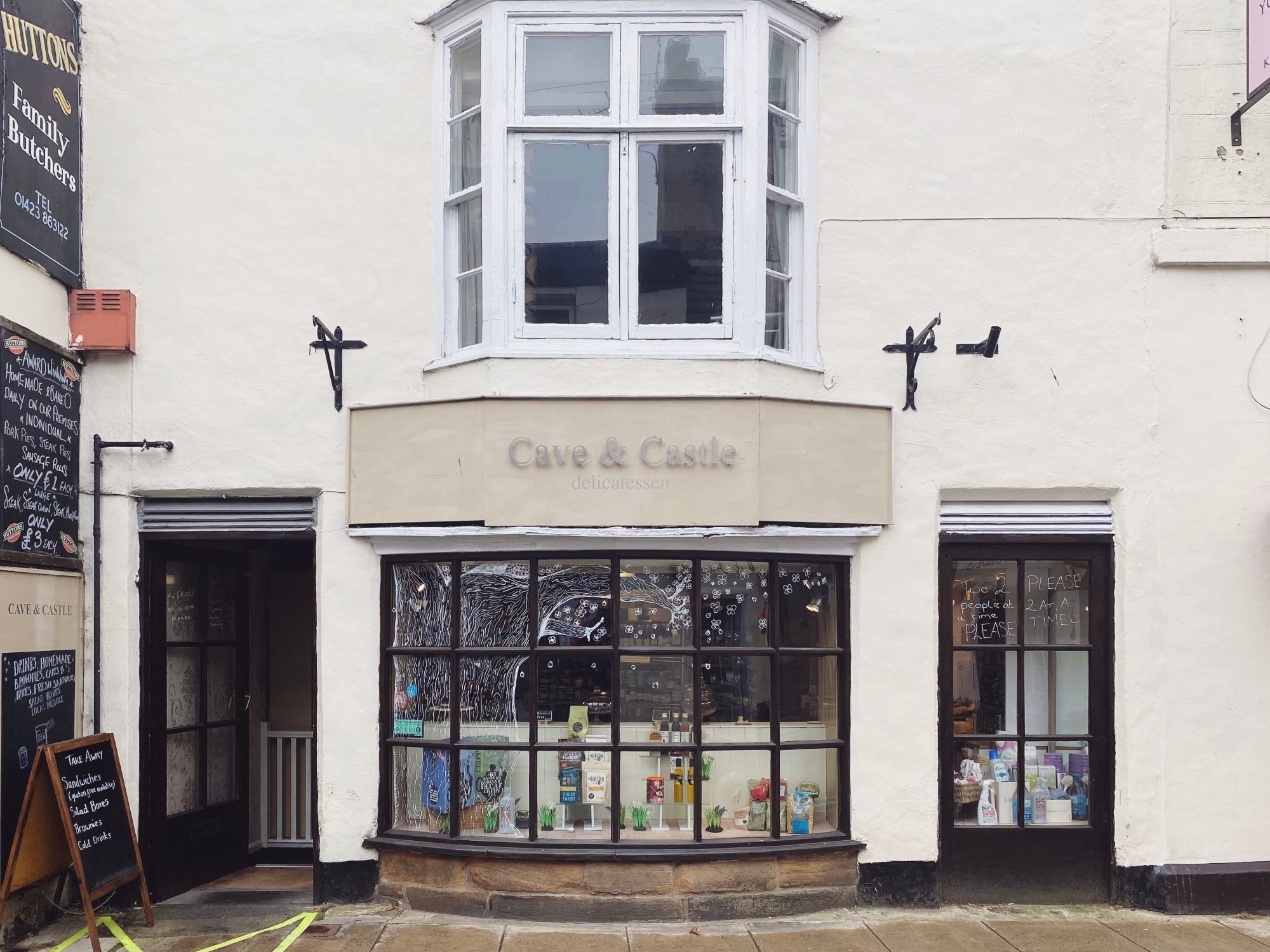 A fantastic pet shop stocking all you need for your dogs, cats, wildlife and other small animals. Also carry pet accessories such as leads, collars, toys and other pet supplies.
If you require anything that is not in stock, please ask and the owners will be only too happy to try and help you.
Open Tues, Wed, Fri & Sat 9am-5pm. Thurs 10am-7pm. Sunday 12-4pm. Closed Mon.
46 High Street. HG5 0EQ. Tel: 07488 713136. Email: [email protected]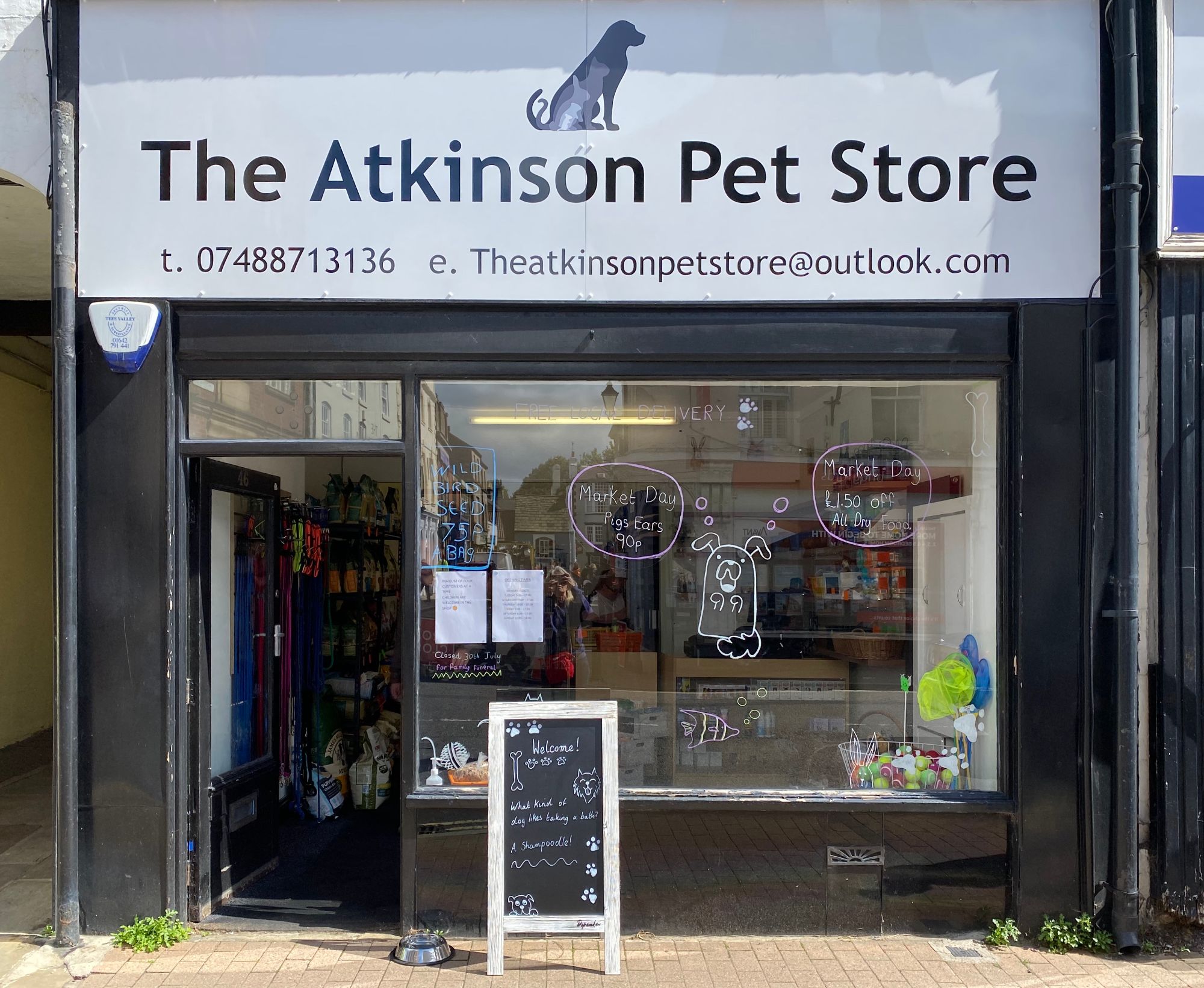 This wonderful independent shop on Knaresborough's High Street sells a wide variety of quality cards for all occasions. Zigzag also stocks a wonderful array of gifts including candles, jewellery, mugs, Jellycat toys and lots more. New stock is always been added so pop in to this friendly shop for all your gift supplies.
27b High Street. HG5 0ET. Tel: 01423 866909.
Email: [email protected]
www.zigzgknaresborough.com
Wilkinson Butchers of Knaresborough are well known among locals and visitors for their high quality meat, most of which is from local sources. Offering traditional butchers meat cuts, they have also developed highly recommended sausages, pies and other tasty products. Wilkinsons prides itself on being a traditional butcher but with an up to date ethos. With a friendly and experienced staff, including Alan the shop manager, you can be assured you will receive a fantastic customer service.
Open Mon-Fri 7am-5pm and Sat 7am-3pm.
39 High Street. HG5 0HB. Tel: 01423 862239
Email: [email protected]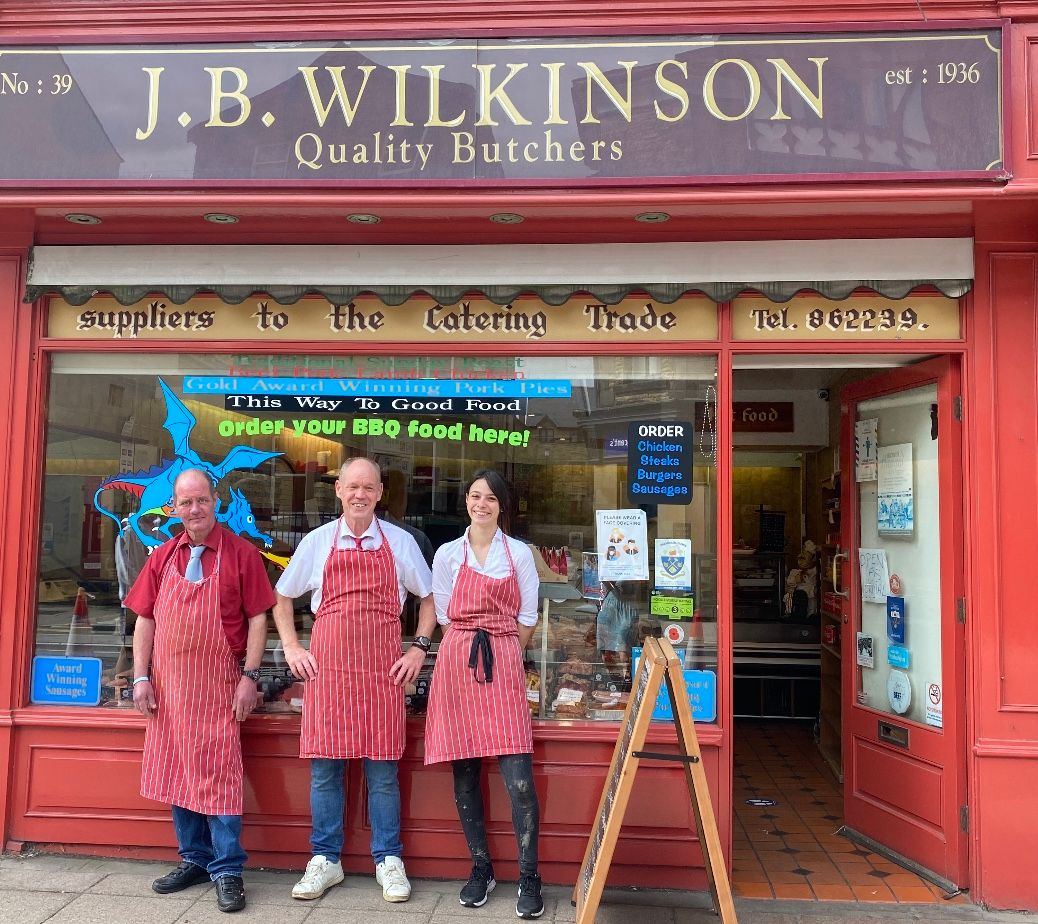 Visit Knaresboroughs leading children's shoe shop, stocking Lelli Kelly, Camper, Geox, Noel, Salt Water & Birkenstock. Stomp caters for children as young as newborn with beautiful soft soles through to teenage years.
Helpful, professional staff who can help choose and fit the best shoes for your children.
17 Market Place, HG5 8AL. Tel: 01423 313376.
Email: [email protected]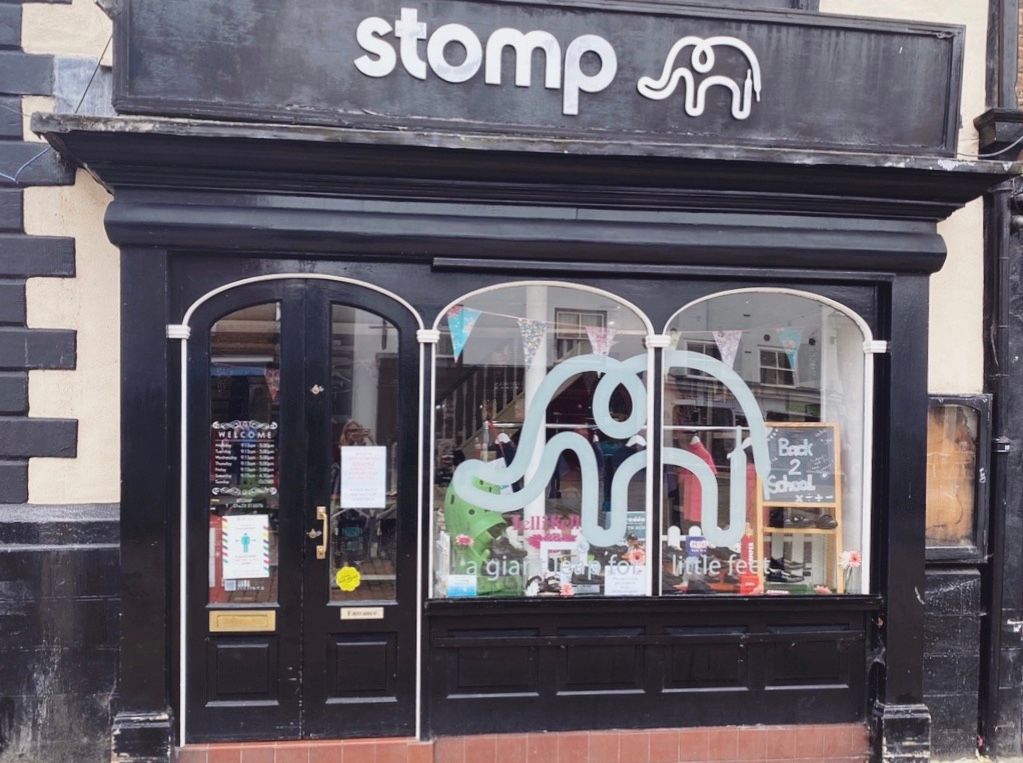 Fred Brown Of Knaresborough
For all your carpets, rugs, furniture and beds why not visit this friendly family business in Knaresborough where they offer high quality products at competitive prices. Fred Brown pride themselves on excellent customer service to make sure you are truly happy with your selection and purchase.
77 High Street. HG5 0HB. Tel: 01423 862422
Email: [email protected]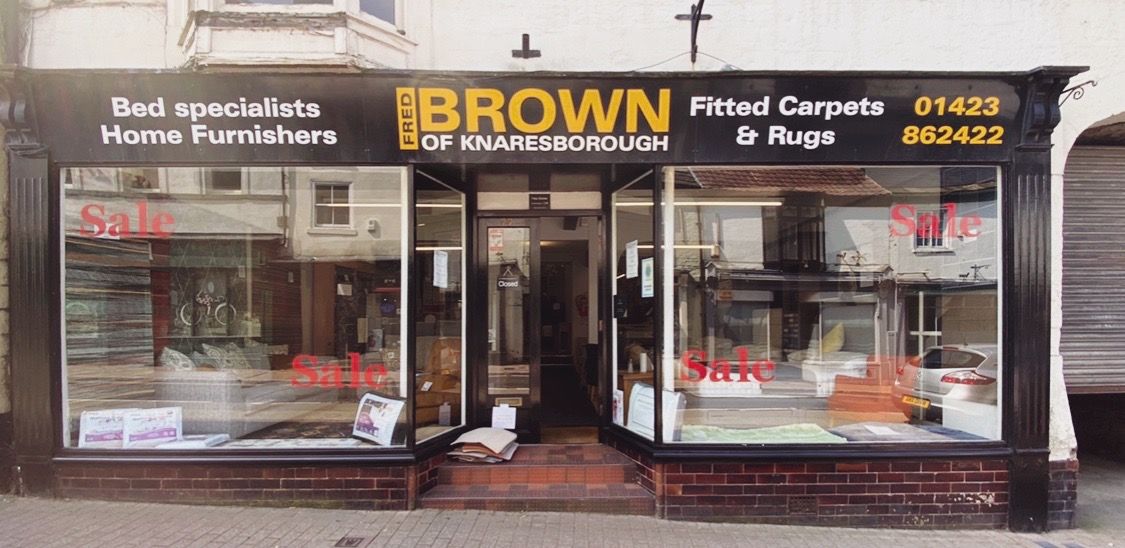 James Burnside Oriental & Persian Rugs
For an authentic and specialist personal service for all your Persian rugs why not pop in to this wonderful independent shop in Knaresborough. Here you can find a selection of handmade, authentic rugs of the the highest quality at competitive prices. If you have specific requirements, style or colour then please get in touch and James and his team will be more than happy to help.
Open Mon-Fri 10.30am-3.30pm. Sat 11am-4pm. Sun Appointment only.
9 Castle Courtyard. HG5 8AL. Tel; 07946 709084.
Email: [email protected]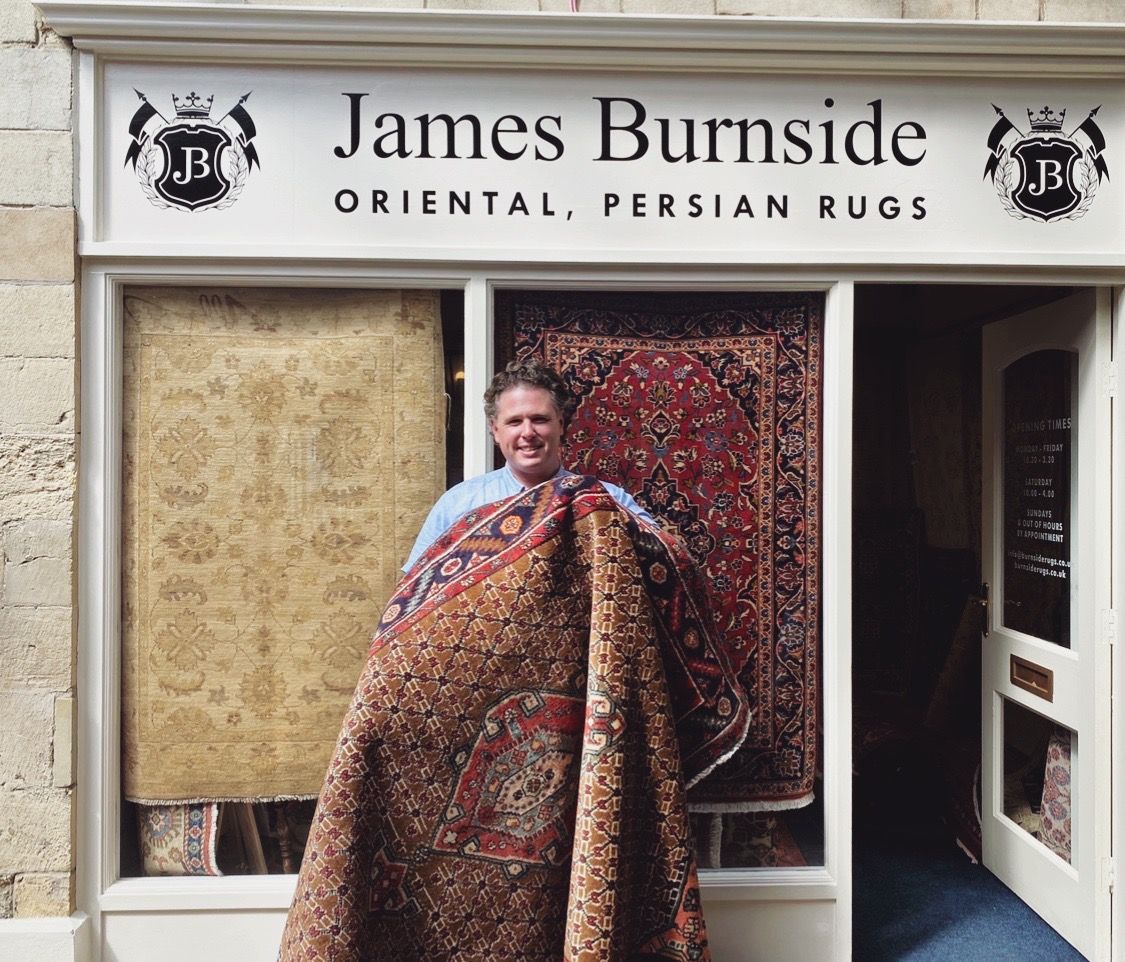 Fabulous toy shop stocking an amazing range of toys including Lego, Playmobil, Play-Doh, Peppa Pig, Orchard Toys, Usborne Books and lots more. Some fantastic gift ideas ranging from pocket money toys to more substantial gifts. For great customer service from a local independent store please call in for all your 'little darlings' toys.
Open Tues 10am-3pm and Wed-Sat 9am-3pm.
47a High Street. HG5 0HB. Tel: 01423 866660.
Email: [email protected]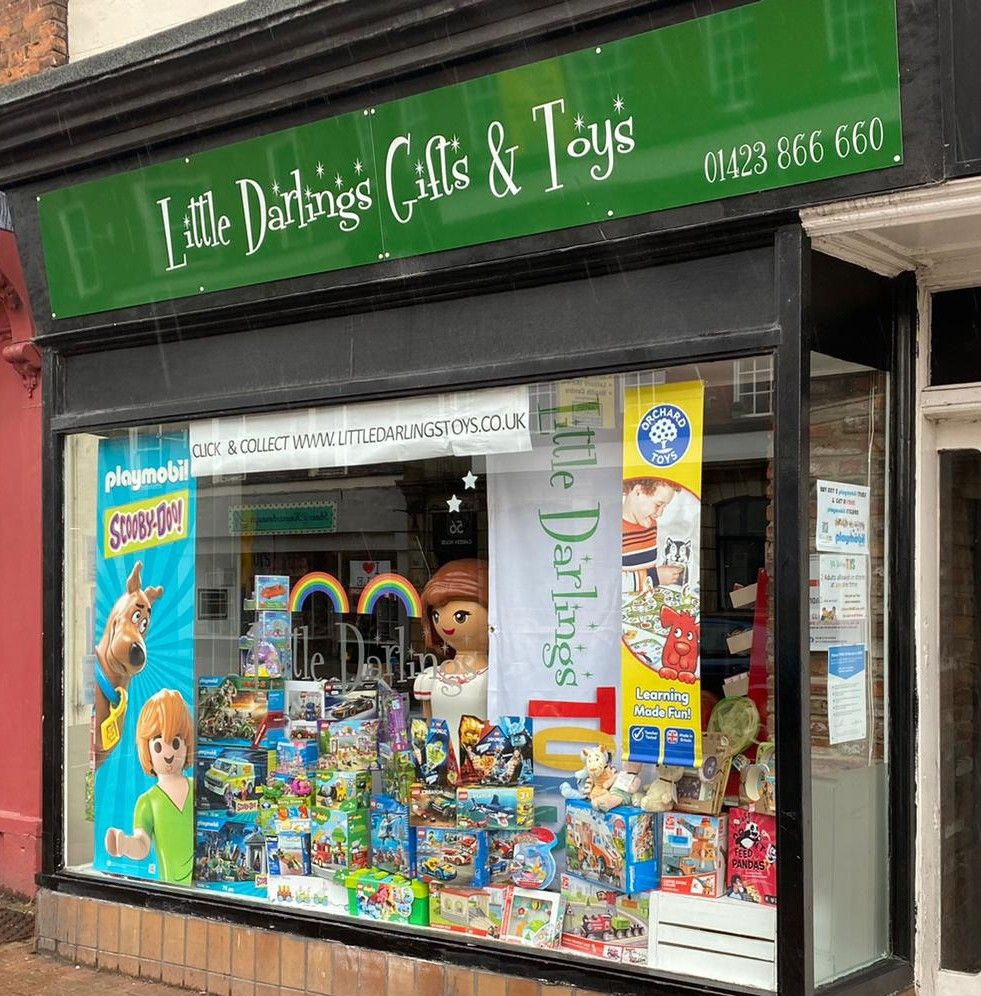 Lovely jewellery shop selling new, vintage and antique jewellery. Collectables also for sale. Gold and silver bought for cash. Top quality repair service and watch batteries fitted. For excellent customer service and all your jewellery needs and gifts, please visit this independent shop.
Open Tues-Sat 11am-4pm. Tel: 01423 862080.
27 High Street. HG5 0ET.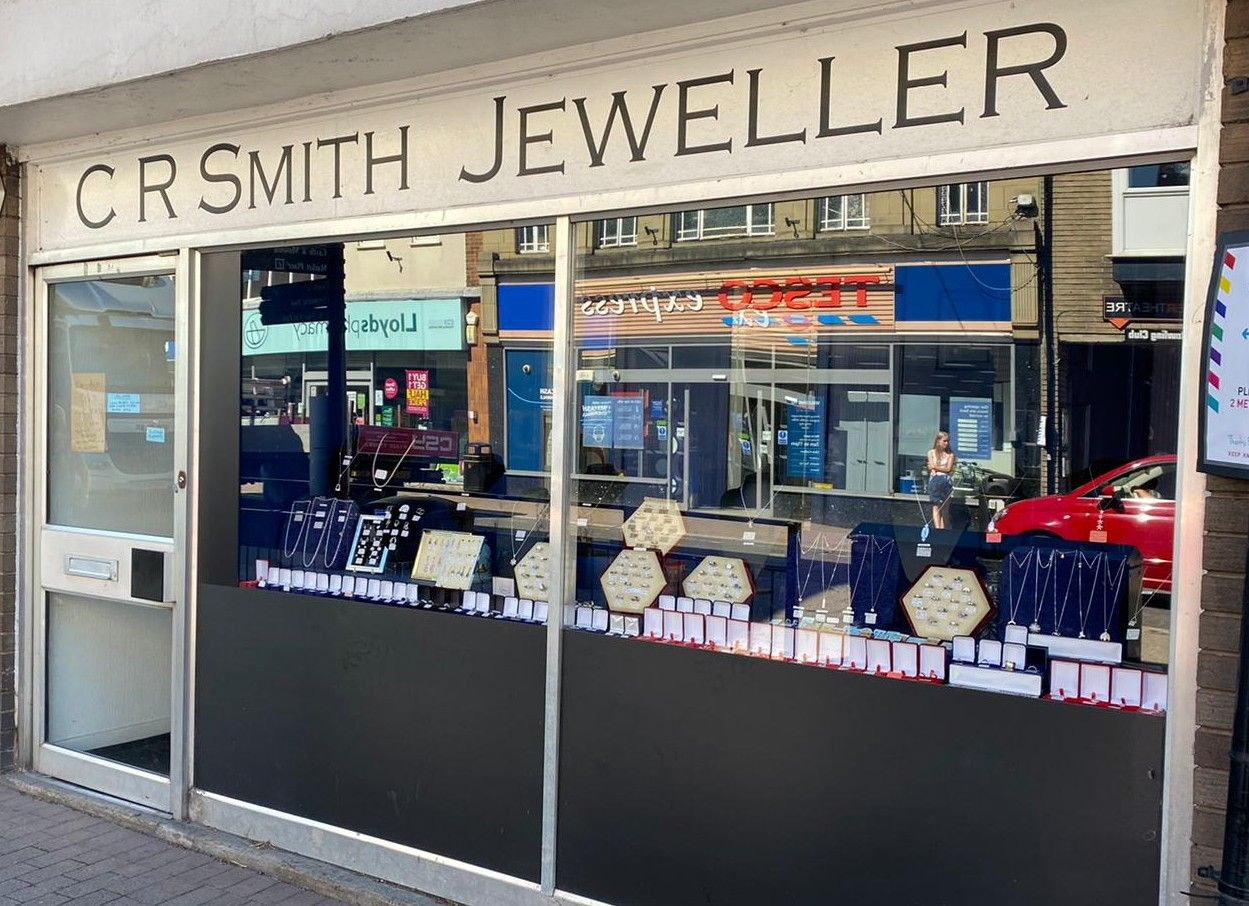 Providing the best vaping hardware, e-liquid and service to every customers needs to help them stop smoking. Friendly advice and great customer service.
39a High Street. HG5 0HB. Tel: 01423 610083.
Open Mon-Fri 9am-5.30pm. Sat 9am-5pm.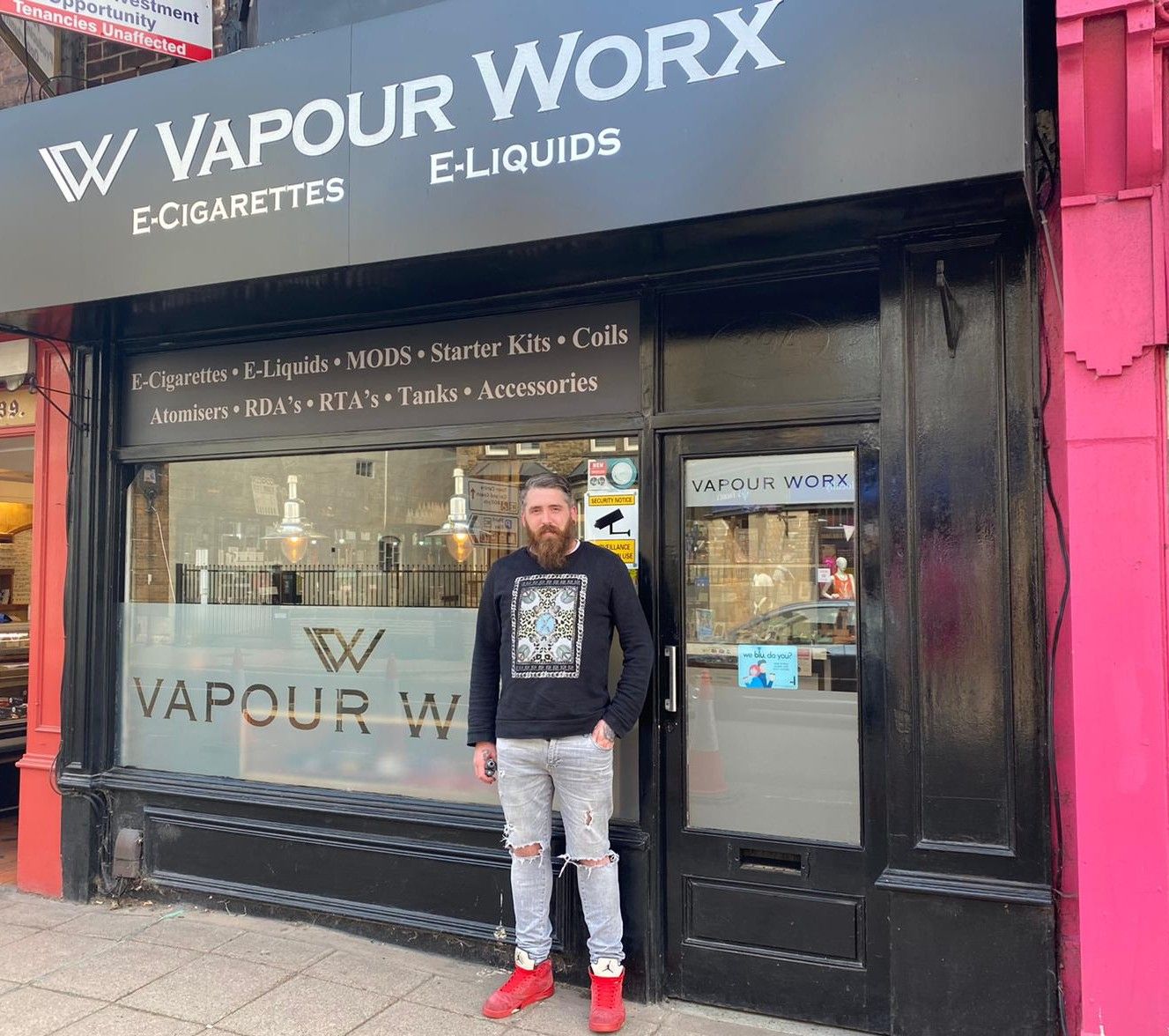 Tanacetum is a unique craft / art studio run by the very talented Sherry Doyal. Sherry is an artist, maker, conservator and teacher and her studio hosts different activities and workshops to the public to enable individuals to explore their own creative talents. Sherry is an experienced conservator working with natural science and history collections.
14 Kirkgate. HG5 8AD. Tel: 07845 870037.
Email: [email protected]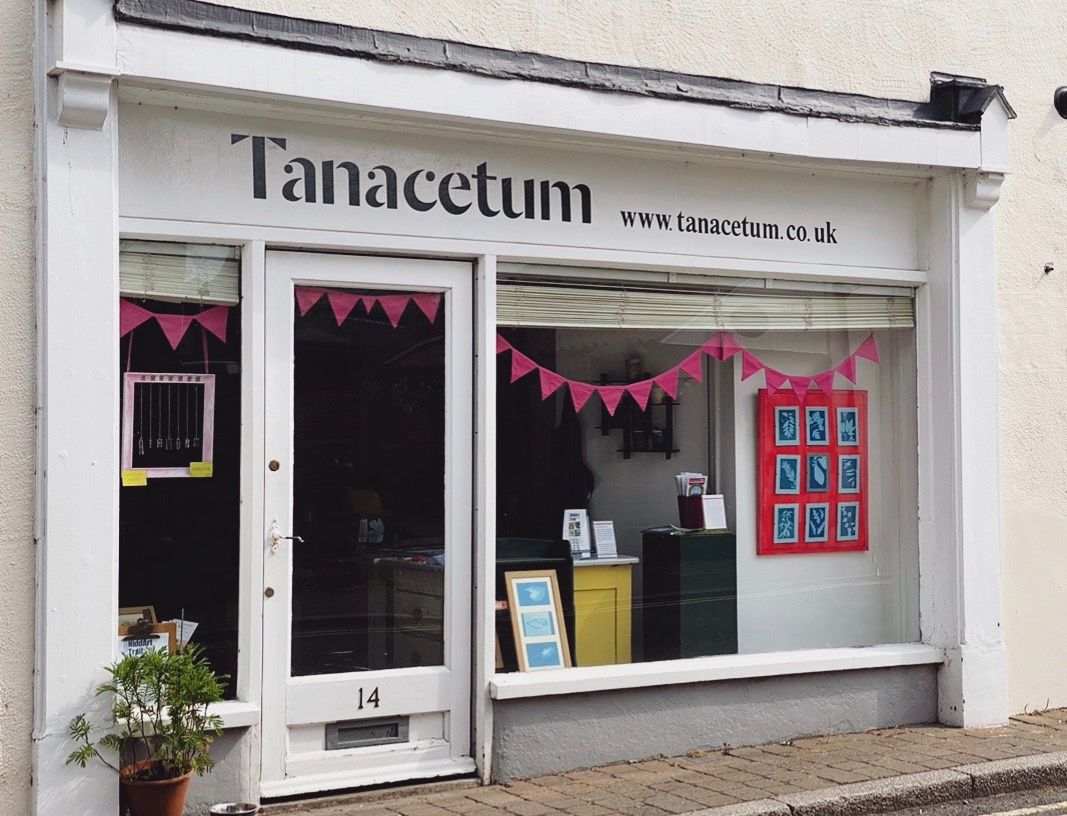 Jamali-Annay Designs are a manufacturer of ceramic pieces with unique designs and thoughtful messages, using clay, glaze and paint sourced from the north of England. Personalised pieces can be ordered on request. Please contact them to discuss. Their workshop based in Knaresborough is usually open for visitors who wish to buy ready made products.
8 Kirkgate. HG5 8AD. Tel: 01423 313472.
Email: [email protected]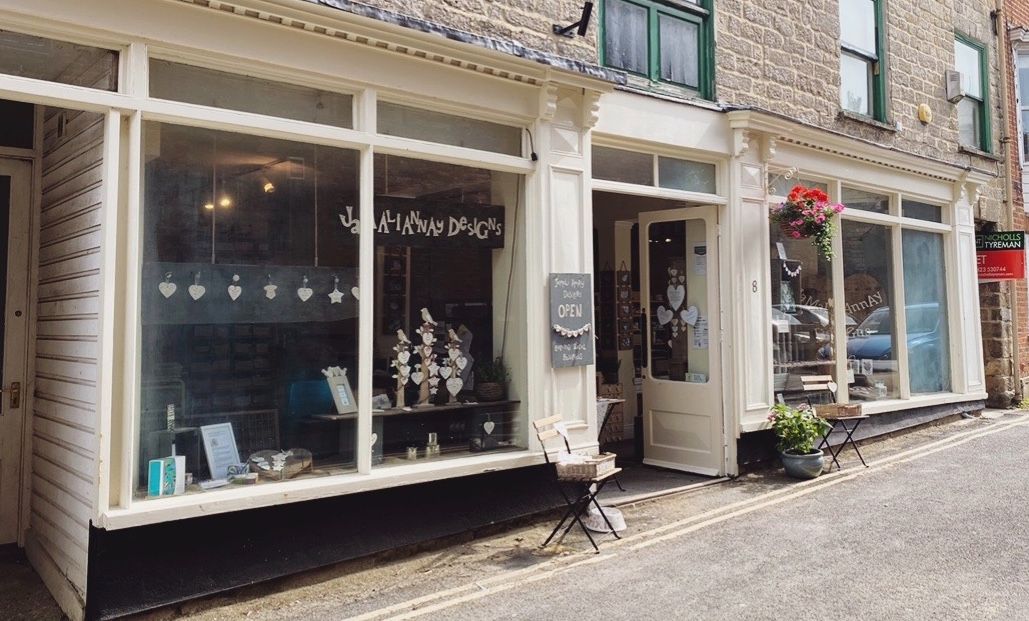 Knaresborough Lock Centre
Stocking a wide range of DIY and homeware items, the Lock Centre also offers a key cutting service. They also specialise in security products and locks for your home and business and also provide professional locksmith services.
22 High Street. HG5 0EQ. Tel: 01423 868100.
Email: [email protected]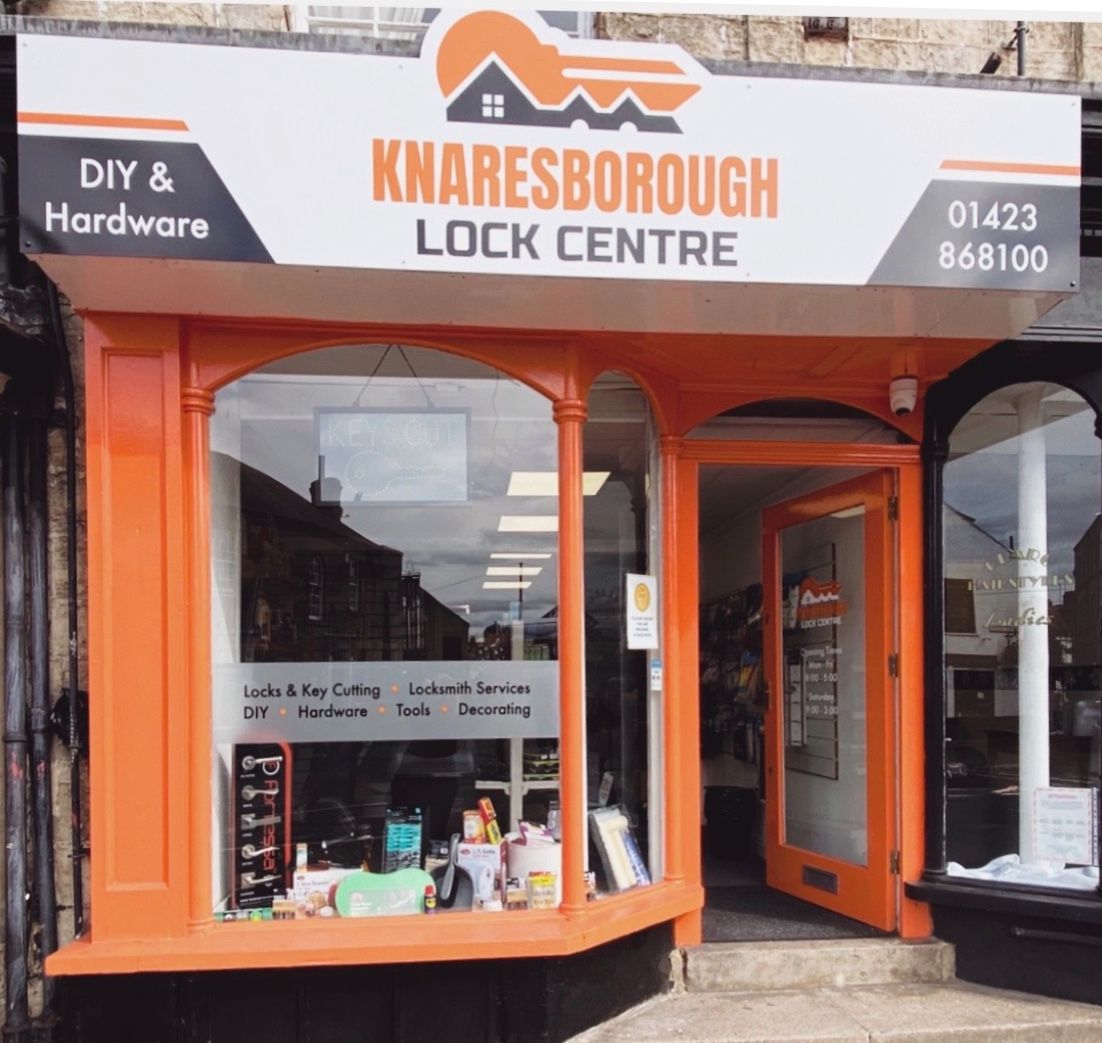 Chris Holmes Antiques specialises in bringing you rare, unique and beautiful antiques from some of the finest sources around Britain and Europe. The shop is located in a grand Grade II listed building in Knaresborough on historic Finkle Street (located centrally near the station). Over two floors you will find an elegant showcase of interiors and exterior pieces: from Roman and Greek artefacts to exquisite 16th and 17th Century Italian decorative furnishings; mid-20th Century icons and architectural salvage; alongside contemporary art, paintings and sculpture. With over 30 years experience in the antiques trade Chris Holmes is renowned for his uniquely distinctive identity and individual approach to interiors.
22-24 Finkle Street. HG5 8AA. Tel: 07771 962494.
Email: [email protected]