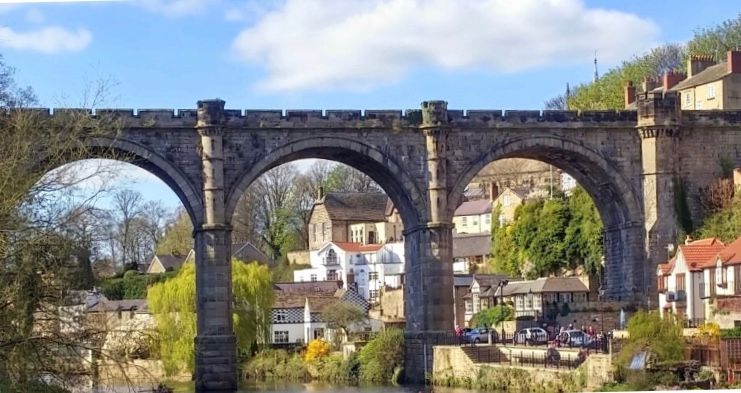 CORONAVIRUS INFORMATION.
PLEASE VISIT OUR DEDICATED PAGE FOR MORE INFORMATION ON CORONAVIRUS.
*TO ALL OUR BUSINESSES*
We are aware of the ever changing situation with regard to COVID-19 and especially how this affects you and your business. Here at Knaresborough Online we will do everything we can to support you on your journey back to 'normal trading.' If you require any advice or information, please get in touch with us and we will try help or at least find someone who can.
We are also offering at this time, extra social media posts for you all to help increase awareness of your business to your potential customers. Social media is very powerful and can reach old and new customers alike. As many people may be wary about shopping or using services again, social media posts can be used to help allay this fear and to instil confidence in the general public. For instance, it can be helpful if you let your customers know what procedures you have in place to keep customers safe, such as hand sanitisers and social distancing rules.
Our offer of helping you get your message across in social media is completely free of charge, so please contact us if you want us to help you get your business up and running again.
We are here to support you and we look forward to the day that all our businesses are trading freely again and Knaresborough is once again 'open for business.'
Take care.
Susanna and Tony.
*History ~ Adventure ~ Memories*
Welcome to the beautiful historic town of Knaresborough situated in North Yorkshire. This ancient market town nestled alongside the River Nidd, is not only a wonderful place to live, but also serves as a stunning destination for visitors.
Please browse through this website for more information about the town, whether you are a tourist, a resident or just curious about what Knaresborough has to offer.
We now have a sister page called Knaresborough News which is an online lifestyle and news magazine bringing you up to date with any news in Knaresborough and also articles on lifestyle, wellbeing and other interesting topics.